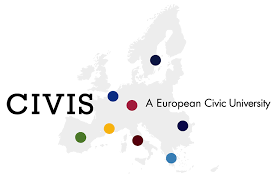 Webinar
«The contribution of Cultural Heritage to sustainable development in the MENA area»
October 1, 2020
The webinar will discuss strategies toward the preservation and promotion of Cultural Heritage in the MENA area in a situation of political crisis likely to be made worse by the present COVID19 emergency.
Main themes to be addressed:
a) Cultural Heritage Preservation: a European Model
b) Cultural Heritage and Scientific Diplomacy;
c) Local Tourism as local engine to sustainable development.
Cultural heritage — both tangible and intangible — and creativity are resources that need to be protected and carefully managed. They can serve both as drivers for achieving the SDGs as well as enablers, when culture-forward solutions can ensure the success of interventions to achieve the SDGs.
Participants: Carlo Giovanni Cereti, Paolo Carafa, Maria Sabrina Sarto – Sapienza University of Rome (Civis Allance), Ioana Stanculescu – Universitatea din București (Civis Alliance), Sebastien Clerbois (Civis Alliance), Julien Pieret – Université Libre de Bruxelles (Civis Alliance).
Application form: